New Years Eve Bar Crawl - St. Pete
Featuredsat31decsun01janNew Years Eve Bar Crawl - St. PeteThe One Night Stand, 149 1st Avenue North, St. Petersburg, FL 33701(december 31) 4:00 pm - (january 1) 1:00 am AreaSt PetersburgCostFrom $14.99 TypeDance,Music,Food,Holidays and Celebrations,New Year
Event Details

New Year's Eve Bar Crawl – St. Pete

New Year's Eve is undoubtedly the BIGGEST PARTY of the year and deciding where you and your friends will ring in the new year is a tough decision. So TopShelfCrawls.com has put together the premier list of bars and nightclubs for you to celebrate!

Included in your ticket

-Admission to all of our participating bars ( during participation times )!

-Welcome party!

-Party Beads!

-Souvenir koozies for the first 200 Crawlers at registration!

-Outstanding drink specials just for our crawlers!

VIP Ticket includes..

-Admission to all of our participating bars ( during participation times )

-Souvenir Champagne Flute!

-Outstanding Drink Special just for our crawlers!

Registration and Welcome Party at One Night Stand 4 – 7 pm!
$4 Corona
$4 Nutris Seltzer
$5 Stolis
$5 PBJ Shots
Thirsty First
Pour Judgement
$2 Jack Apple Seltzers
$3 Sauvignon Blanc
$6 Cocktails
Fireworks- Bombay Bramble Gin, Honey Jasmine Simple Syrup, Cranberry Bitters, Fresh Lemon Juice, and Sparkling Water
Midnight Kiss- Smirnoff Caramel Kissed Vodka, Apple Cider, and Ginger Beer
Resolution- Dickel 8-Year Bourbon, Gingerbread Simple Syrup, Fresh Lemon Juice, and Apple Cider Garnished with a Brown Sugar Rim
Sparklers- Van Gogh Melon, St. Germain Elderflower Liqueur, and Sparkling Water
$5 Shots
2023- Two Trees Sea Salted Caramel Whiskey, Boston Harbor Maple Cream, and Butter Simple Syrup Topped with Salt
Auld Lang Syne- McConnell's Irish Whiskey, Peach Liqueur, Sour Mix, and Sprite
Ball Drops- Ice Pik Blueberry Vodka and Red Bull
New Year, New You- Corazon Blanco Tequila, Ology Raspberry Cocoa Vanilla Liqueur and Cheescake Cake Simple Topped with Whipped Cream and Gold Sprinkles
Wheres Jubes
$5 Bacardi Cocquito shots
$5 Fosters Drafts
Yard Of Ale
Tryst
Mighty Swells
Stella
Speciality NYE Cocktail
More Specials Coming soon!
You must register ( 4 – 7 pm) to participate.
Be safe and have a great time! Please don't drink and drive. Call a cab, Lyft, or Uber, or have someone who will be a designated driver. Must be 21 to participate. The event will go on rain or shine! No Refunds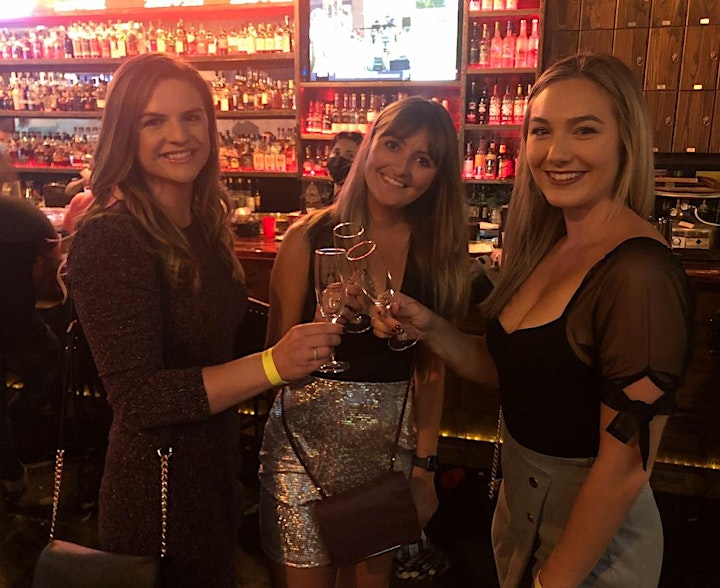 more
Time

December 31 (Saturday) 4:00 pm - January 1 (Sunday) 1:00 am
Location

The One Night Stand, 149 1st Avenue North, St. Petersburg, FL 33701
Sarasota Events Calendar

Welcome to Sarasota Events Calendar - a community calendar for the best events in art, culture, food, wine and music in the Sarasota area and including events in Bradenton, St Petersburg, Venice, Nakomis and Tampa. 

Join our events community and then come out to these amazing events!

---