Mysteries to Die For Vintage Edition "Out" by Natsuo Kirino
Featured14feb11:00 am12:00 pmMysteries to Die For Vintage Edition "Out" by Natsuo KirinoBookstore1Sarasota, 117 S. Pineapple Ave., Sarasota, FL 3423611:00 am - 12:00 pm AreaSarasotaTypeBook clubCost$18
Event Details

The Mysteries to Die For Book Club Vintage Edition. February's selection is "Out" by Natsuo Kirino.
This monthly book club led by Elsie Souza is dedicated to reading vintage mystery novels. February's pick is Out by Natsuo Kirino, at once a masterpiece of literary suspense and a pitch-black comedy of gender warfare.

We will meet in person at our store location at The Mark, 117 S. Pineapple Ave. The book club is $18 which includes a copy of Out to be picked up at Bookstore1 any time before our meeting.
About Out:
Nothing in Japanese literature prepares us for the stark, tension-filled, plot-driven realism of Natsuo Kirino's award-winning literary mystery Out.
This mesmerizing novel tells the story of a brutal murder in the staid Tokyo suburbs, as a young mother who works the night shift making boxed lunches strangles her abusive husband and then seeks the help of her coworkers to dispose of the body and cover up her crime. The coolly intelligent Masako emerges as the plot's ringleader but quickly discovers that this killing is merely the beginning, as it leads to a terrifying foray into the violent underbelly of Japanese society.
About the author:
Natsuo Kirino born in 1951, quickly established a reputation in her own country as one of a rare breed of mystery writer whose work goes well beyond the conventional crime novel. This fact has been demonstrated by her winning not only the Grand Prix for crime fiction in Japan–for Out in 1998–but one of its major literary awards, the Naoki Prize in 1999, for Soft Cheeks (to be published in English). Several of her books have also been turned into full-scale movies.
………………………………………………………………..
All signed up and unable to go? Please let us know! Seating is limited and there may be people on our waitlist who would like to to take your place. Please send an email to bryn@sarasotabooks.com ASAP and hopefully we'll see you next time.
Click here to go to the Bookstore1Sarasota website.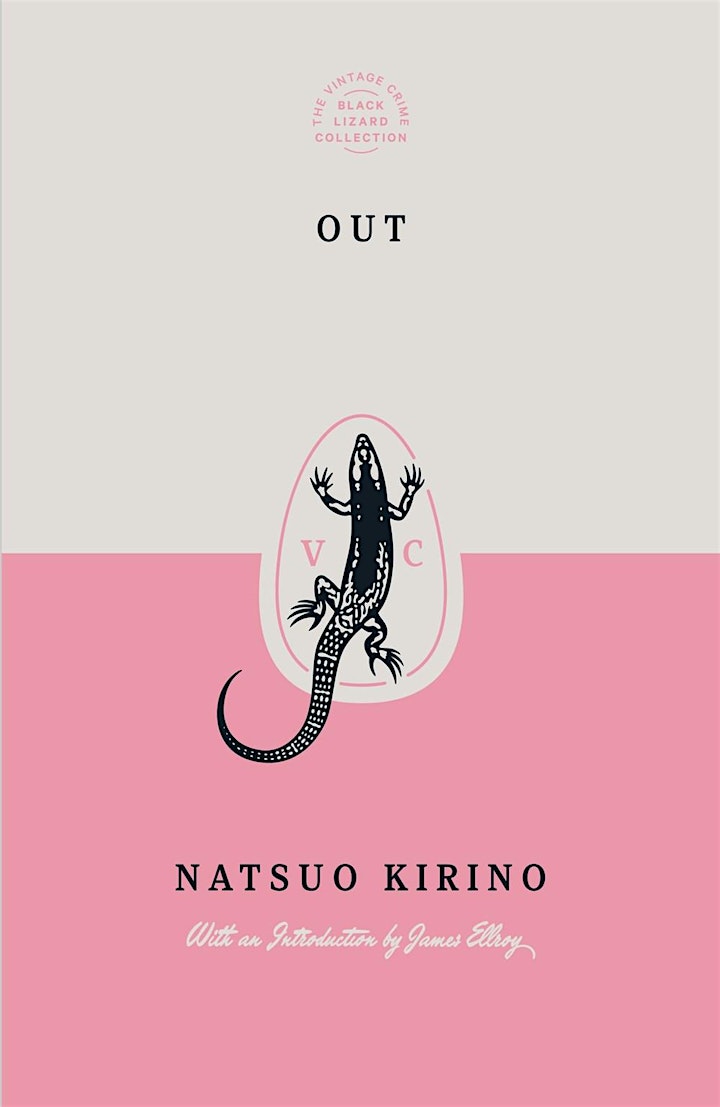 more
Time

(Tuesday) 11:00 am - 12:00 pm
Location

Bookstore1Sarasota, 117 S. Pineapple Ave., Sarasota, FL 34236

117 S. Pineapple Ave., Sarasota, FL 34236
Organizer
At Bookstore1Sarasota readers will find unexpected literary pleasures alongside their favorites, both new and classic. We feature a wide range of author events and offer customized literary event management. We are a place for celebrating the written word. Our motto: Joie de Livres. We love books and authors. Plain and simple.
Sarasota Events Calendar

Welcome to Sarasota Events Calendar - a community calendar for the best events in art, culture, food, wine and music in the Sarasota area and including events in Bradenton, St Petersburg, Venice, Nakomis and Tampa. 

Join our events community and then come out to these amazing events!

---