Mushroom Jazz in the Garden with Mark Farina
Featuredfri25nov7:30 pmfri3:00 amMushroom Jazz in the Garden with Mark FarinaThe Factory St. Pete7:30 pm - 3:00 am AreaSt PetersburgCost$10-40 TypeMusic
Event Details

Join us at The Factory for another special edition of our '22 DJ series with a dance party featuring none other than Chicago's Mark Farina.

Get in the groove with an assortment of psychedelic sounds for The Factory's monthly DJ Series dance parties featuring Mark Farina (Mushroom Jazz) alongside Boomerang (Budious Maximous) representing infamous St. Pete party Sunshine City Disco in residence. November's edition is an evening into night party in The Garden. Explore The Factory grounds, a creative arts destination in St. Pete, and take in the work of over 25 studio artists. This '22 series runs September–December with specially curated programming celebrating event collectives from across Florida and their resident DJs that have honored the art of DJing, lifted the culture surrounding dance music, and served as tastemakers. Each group has invited a distinguished special guest DJ that reflects their ethos. Other featured guests and collectives in residence include Rich Medina for Lazy Afternoon Sundays (Sept), Timmy Regisford for Open House Conspiracy (Oct), and Darshan Jesrani of Metro Area for Aquabooty (Dec).

—

Mark Farina (Chicago)

Mark Farina has solidified himself in the world of Dance Music as a trailblazing DJ, Producer, tastemaker and bona fide House Music icon. After 3 decades crisscrossing the globe, he shows no signs of slowing down remaining innovative, humble, and firmly rooted in the underground. "I look at my job as a 'modern day traveling minstrel' bringing new music to as many places as I can and exposing audiences to obscure records that otherwise might go hidden." As an early House Music pioneer in the late 80's, Farina's history includes an impressive long standing residency at Smart Bar Chicago and a job at the legendary Gramaphone Records. In the 90s, Mark pushed musical boundaries and blended hip hop with downtempo grooves to create an entirely new genre, "Mushroom Jazz". Eventually, Mark made San Francisco his home as his legendary DJ sets sparked a constant demand in clubs and festivals across the US. The Bay Area proved to be a perfect match for Mark's musical vision and he released a string of major mix compilations including his Mushroom Jazz series. With a tireless passion for playing extended sets, B2B shows with fellow House Music icons, or playing both of his signature styles on 2 stages on the same night, Farina continues to entertain his incredible fans all over the globe with over 100 shows per year.

—

Sunshine City Disco

Sunshine City Disco (SCD) is a St. Pete based DJ collective and party that was founded in 2016 by veteran DJ and event organizer Michael McNamara, aka Boomerang. McNamara was a resident at Tampa Bay venues like The Rubb, New World Brewery, and Budious Maximus before taking on Miami with Aquabooty parties, Nikki Beach, and a storied run at Chris Blackwell's Marlin Hotel. SCD has included open air popups, often free for the community, warehouse parties, and even an island event with special guests like Tony Humphries, Bosq, Luv*Jam, and more.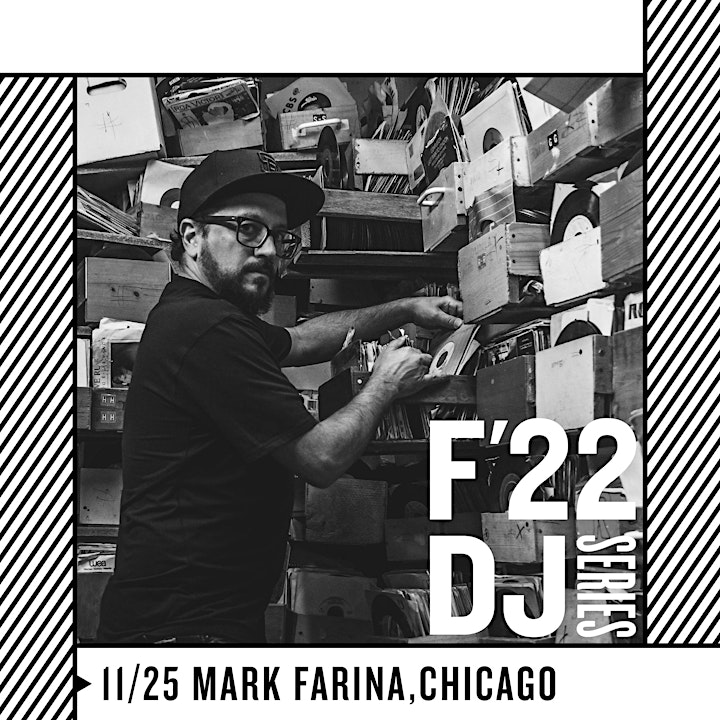 more
Time

(Friday) 7:30 pm - 3:00 am
Location

The Factory St. Pete

2622 Fairfield Avenue South, St. Petersburg, FL 33712
Organizer
Art. Gallery.A new creative arts destination in South St. Petersburg, FL
Sarasota Events Calendar

Welcome to Sarasota Events Calendar - a community calendar for the best events in art, culture, food, wine and music in the Sarasota area and including events in Bradenton, St Petersburg, Venice, Nakomis and Tampa. 

Join our events community and then come out to these amazing events!

---